Dosing
You will be started on 0.25 mg for at least 4 weeks, if you do not experience side effects on this dosage we will increase you to 0.5mg for 4 weeks, then increase to 1 mg.
Ozempic is a multi-dose prefilled pen.
Ozempic is used 1 time each week.
Inject under the skin (subcutaneously) only.
You will also receive pen needles.
If you miss a dose, take dose ASAP within 5 days after the missed dose.
Injection Areas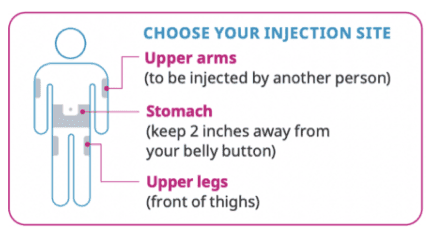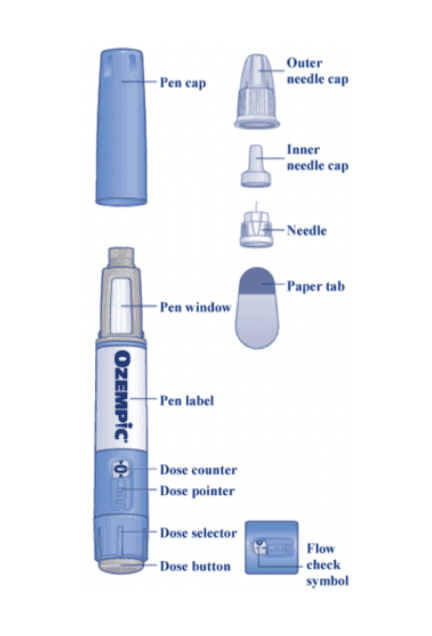 Side Effects
Constipation: If you experience constipation while on the medication, please start MiraLAX. You can also add Colace if additional intervention is needed.
Nausea: Please call office if unable to manage with BRAT diet.