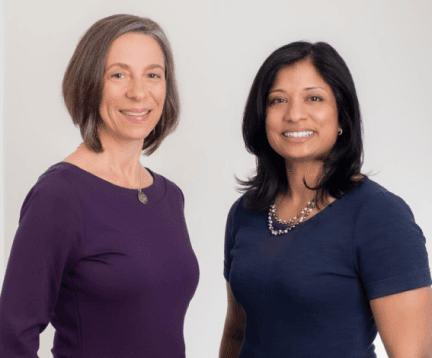 Urogynecology at Harbour Women's Health
Harbour Women's Health is committed to providing progressive, high-quality healthcare throughout all stages of a woman's life. Urogynecology is an integral part of that care, nearly one in four women experience some kind of Urogynecological problem in their lifetimes.
In 2010, we welcomed Dr. Deeptha N. Sastry to our practice. Dr. Sastry is a trained Urogynecologist, having completed a three-year fellowship in Female Pelvic Medicine and Reconstructive Surgery at the University of Medicine & Dentistry – Robert Wood Johnson, (UMDNJ-RWJ) Cooper University Hospital in Camden, New Jersey.
As the only fellow-trained and double-board certified Urogynecologists on the seacoast, Dr. Sastry is especially qualified to diagnose and treat Urogynecology patients. Dr. Sastry offers a compassionate, understanding and specialized approach to the treatment of a variety of conditions and is entirely focused on restoring a woman's quality of life.
Unparalleled Urogynecology Care
Urinary incontinence, pelvic organ prolapse and urinary disorders affect millions of women every year. Unfortunately, many of those women feel embarrassed about their condition, convinced it's a "normal" part of life they must accept, and are unsure about consulting with a doctor. We want you to know that we're here for you, that there is no need to be embarrassed and that many of these conditions are entirely treatable.
We have the expertise, diagnostic equipment and therapeutic options to help, and in most cases, we can either cure the problem or significantly reduce the symptoms. Depending on your needs, we may recommend noninvasive therapy or an outpatient surgical procedure. In all cases, we are committed to keeping you informed and empowered.
Dr. Sastry and the dynamic team of providers at Harbour Women's Health are committed to treating women with compassion, understanding and sensitivity. We always consider important social, emotional and hormonal issues when determining the appropriate treatment.
Diagnostic Services
You can count on Dr. Sastry and our team of providers to administer accurate and safe diagnostic services. All testing is done in a comfortable, private setting. Our diagnostic services include:
Cystometric Testing and Urodynamic Testing:

The use of very small catheters to evaluate the function of the bladder during filling and emptying. This test would also be performed for a patient undergoing surgery.

Cystoscopy:

We use a small, flexible cystoscopy (i.e. camera) to look inside the bladder. This is an easy and painless evaluation of the bladder for patients with various symptoms, including blood in the urine or persistent irritative voiding problems.
Treatment Options
We provide comprehensive therapies, including a full range of medical and surgical treatment options, including but not limited to:
Treatment of urinary incontinence

Interstim Neuromodulation
Suburethral slings
Medical management

Treatment of interstitial cystitis (pelvic and vaginal pain)

Cystoscopy and over distention

Treatment of diagnosis of interstitial cystitis (pelvic and vaginal pain)

Medical or surgical management

Percutaneous Tibial Nerve Stimulation (PTNS)

Treatment for over active bladder

InTone Procedure

Treatment of stress and urge incontinence